NB If you wish to create a team to enter, your members will need to sign up/log in before you can form your group.
What is the MIT Water Innovation Prize?
The MIT Water Innovation Prize (WIP) is a solutions-to-market competition focused on water innovation. We are the innovation-focused team of the MIT Water Club. We help emerging entrepreneurs translate their research or idea into a business, access mentors and resources, and build their networks in the water industry. We welcome all approaches to water innovation, from engineering and product design to policy and data analytics. This is the third year of the prize, and past winners have gone on to win regional and national-level innovation competitions.
How many years has WIP been around?
The prize was started in 2014. This is the third year. Past winners have gone on to win regional and national-level innovation competitions.
Who can apply?
Our rules for entering the competition can be found on our website.
What are the requirements to be eligible for funding?
Teams are not eligible to participate in the Spring 2017 MIT Water Innovation Prize if they have existing capital greater than $50,000 as of December 31st, 2016 (exclusive of funding for research & technology development).
What can funding be used for?
In general, funding can be used for anything needed to advance your innovation. This includes research, materials for prototyping, professional services needed, etc.
Do we need to be in Boston to compete in the competition?
No. However, at least one presenter from the team must attend the Final Pitch Night in Cambridge, MA on April 10, 2017.
What happens after the statement of intent is submitted?
After the statement of intent is submitted the organizing team of the MIT Water Innovation Prize will review each statement and invite qualifying teams to participate in the competition in February. Next, mentoring and workshops will take place in the spring to help teams develop their business plan and prepare for the Final Pitch Night on April 10th, 2017.
How developed does my idea have to be?
Innovations at all stages are welcome to apply; however, past winners of the prize have been able to demonstrate the potential to take their innovation to market within a reasonable time horizon (~5yrs).
Are there particular innovation or solution areas that are better than others?
Innovations of all types and dimensions are welcome. The water space has numerous opportunities and challenges to solve related to policy, technology, data sensing, analytics, implementation, financing, end-to-end solutions, etc. We encourage diverse and creative submissions from across the water-marine-ocean spectrum.
Funding Available
$30,000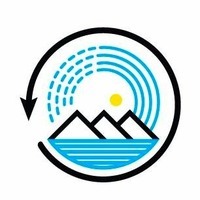 MIT Water is the premier network for water-related research and innovation at MIT. Our mission is to bring together creative, passionate, and motivated individuals to explore ways by which cutting-edge research, innovation, and policy across scales can help solve the most pressing challenges in the water sector.