Eligibility & Rules
The entry must involve a technology, product, service, or process aimed at solving a problem related to the world's water challenges.

A team must be comprised of at least two individuals and at least one student who is fully enrolled at

any

college or university.

At least one presenter from the team must be available to attend the final pitch showcase in Cambridge, MA on April 10, 2017.

Teams are not eligible to participate in the Spring 2017 MIT Water Innovation Prize if they have existing capital greater than $50,000 (exclusive of funding for research & technology development).

Entering teams must be prepared to provide documentation to validate any claims that are made concerning the intellectual property underlying their business plans, including any claims concerning the licensing of Third-Party IP. Entries should be made with the full understanding of MIT's regulations on Intellectual Property Rights.
Connect with us at waterinnovation@mit.edu to discuss.
NB If you wish to create a team to enter, your members will need to sign up/log in before you can form your group.
Funding Available
$30,000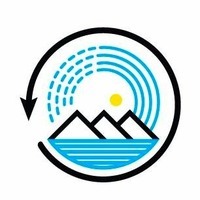 MIT Water is the premier network for water-related research and innovation at MIT. Our mission is to bring together creative, passionate, and motivated individuals to explore ways by which cutting-edge research, innovation, and policy across scales can help solve the most pressing challenges in the water sector.